About Us
Based in Cleveland, Ohio, Homes Aglow is a home staging and redesigning company specializing in enhancement of properties listed for sale. Our goal is to turn home browsers into home buyers, and make a profitable, speedy sale for you, the homeowner.
To learn more or to set up a meeting contact us:
phone: 330.357.1151
email: HomesAglow@gmail.com
Contact
Andrijana Gradiscaj Furniss
Homes Aglow
Professional Home Staging and Redesign
330.357.1151
HomesAglow@gmail.com
www.homesaglow.com
Awards
RESA 2012 Best Occupied Staging United States Finalist
2012 Angie's List Super Service Award Recipient
2013 Angie's List Super Service Award Recipient
2013 "Best of Houzz" Award Winner
2014 "Best of Houzz" Award Winner
2015 "Best of Houzz" Award Winner
Staging FAQs
How can I benefit from Home Staging?
In today's competitive real estate market, you must make a solid first impression with buyers, as your first impression may be your last.  Homes Aglow will optimize your home's appeal so buyers can actually see themselves living in and owning the home.  Statistics support that staged homes will sell 6% to 7% higher and three times faster than non-staged homes.
Can I afford to hire a Professional Home Stager?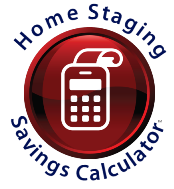 Once again, statistics support that hiring a professional stager can get you a 200-300% return on investment.  If you want to avoid the stress of having your property sit on the market for months, if you want to avoid the hassle of endless showings, or the loss in profits from price reductions, then you cannot afford NOT to hire a Professional Home Stager.  The results will be worth the money invested.
Does a vacant home look more appealing than a staged home?
Vacant homes sell much slower than staged homes: as with poor décor, most homebuyers cannot visualize the potential of a home.  Since most buyers cannot visualize size and scale, the furniture helps to give them a frame of reference.  This is why having a vacant home professionally staged is so important.  Staged homes sell for more and in half the time than homes that are not.  It is a common misconception that vacant homes appear larger to buyers than staged homes.  Proper placement of furnishings will actually help a room appear larger and more spacious.
How can you stage a home if the sellers are living in it?
Homes Aglow will work with the seller's existing furnishings to redesign rooms for optimum appeal.  We pay close attention to the proper balance, function, and scale in each room.  Correct furniture placement and the use of home accessories will draw the buyer's eye towards the positive features in the home.
The housing market is good and my house does not need to be staged to sell…
You are right. Every house will sell… It is a matter of when and for how much. Even if your house sells quickly in a good market, it does not mean it sold for the amount it would have sold for had it been professionally staged. Remember, professionally staged homes sell on a conservative average for 6-7%+ more and for top dollar.  With so many properties on the market, homeowners need every advantage when selling their home.  Staging your home can make it stand out from the rest.
Can I stage my own home?
It is hard to see our own homes objectively, as we are used to the way it looks.  That is where Homes Aglow can make a difference.  We come in with "fresh eyes" and give you honest feedback on how to make it more appealing to home buyers.  If you cannot view something objectively then you are unable to market and package it effectively.
What is home staging? 
Once a home is listed for sale, it becomes more than just a home; it becomes a product on the market. Through professional home staging, sellers can gain an advantage by offering a buyer everything market trends are demanding.
"Staging" has become an important part of selling a home. The concept is becoming more familiar and acceptable through advertising in magazines, or TV shows.. Magazine advertising calls it "styling", and simply put, it is about romancing. It is all the elements that are brought to a photo shoot to enhance a room: flowers, bowls of fresh fruit, throws, spots of color in accessories such as pillows, collectibles.  It is properly arranging the furnishings to accentuate the most attractive assets of a home.
Ultimately, home staging is a proven real estate strategy, used by successful home sellers and realtors across North America.
Call us to find out why…
330.357.1151